Taiwanese Mr.Chen (Licensed Guide / tourist consultant) visits the shops in Kita-ku and tell the charm of each store from a unique perspective of foreigners.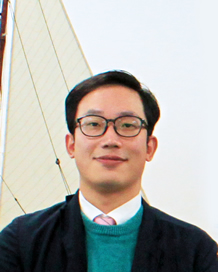 Mr.CHEN
Mr.Chen has started traveling Japan with JR PASS from 2011, and is with many traveling experience in Japan. In 2010, he came to Japan and is living in Japan now. Mr. Chen has many interpretation guide experience about Taiwanese education group, industry group, exchange group and foreigner students in Japan or tourists who speaking Chinese. Got Chinese licensed guide in 2014, fluent in Chinese and Japanese.

What is the Licensed Guide-Interpreter?
It is a national qualification for a foreign language tour guide.
Interpretation guide merely not only has excellent language skills but also important to introduce Japan with a broad knowledge and culture with a broad range of fields including Japanese geography, Japanese history, industry, economy, politics and culture I have a role.